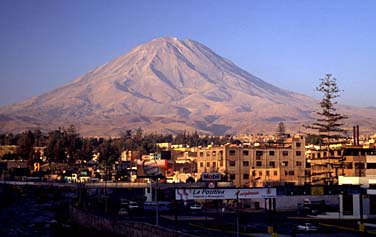 I guess one of the questions most asked is - "What is it like to live in Peru?". I guess when most people think of mission or perhaps South America, you think of mud huts, half naked people and eating strange food. I assure you that its not like that here. There are many differences to England, but actually they are not bad differences and I have not experiences culture shock, although I am sure it is to come... but let me share with you some differences...


They have a small breakfast, a huge lunch and a small dinner...
They wake up very early, 5/6 am and go to bed early 9/10pm
The sun sets at 6pm everyday
You don´t put the toilet paper in the toilet but in a bin.
They have more amazing fruit here and its fresh!
They have pasta and rice for nearly every meal
The buses are very cheap and they cram as many people as possible in them - its quite fun!
I am living in a desert.
They love to play games at parties, no matter what age the people are!

They take spending time with people seriously and are not "time orientated" but "event orientated"... so when something starts at 7, people wont show up till 8 or later, that can be for anything!

I live amoung mountains and volcanoes

We have earthquakes here

They eat purple maiz...well its more of a jelly, so they drink it - its nice!!
(The picture is of the city I am living in at the mo, and the volcanoe is El Misti)